Archive for 2007
I believe I should start this entry with an apology. Sorry sorry sorry for not updating for the last… uhh… 3 weeks. At first I just didn't have anything to write about I was too lazy to post shuddup and when inspiration finally struck, my internet at home died on me. Hence, no entries on Christmas day and no online greetings for my fellow bloggers and 3 precious readers.
"Boohoo. Excuses, excuses! Kring, you suck!! *kicks*", you are probably thinking to yourself right now, and guess what, I'm with you on that.
So anyway, 2007′s about to bid us farewell and we all know what that calls for… Yup! The Obligatory Year-End Post of Pwnage! This year had been more than amazing. I experienced so many firsts that it felt like I went through a series of rites of passage, as if I got circumcised over and over again (not like I actually know how it feels. I've already denied the existence of my penis).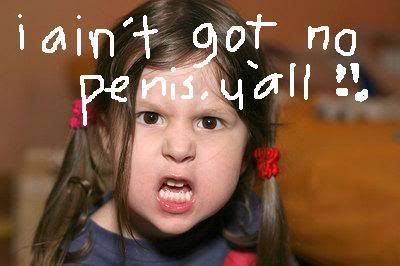 Here are the highlights of my 2007 life. WARNING: Very personal and may cause extreme boredom to those who don't give a shit about me.
"ZOMGSHWATRUSHORE?!?!!1″
Yes, kids. I bring you another stupid video of Kring. After Coy won a $100 in the FIlipina Writing Project for his entry about the Funniest Filipina vloggers (which featured me oh gawd please don't ask why I know I'm friggin' corny alongside HappySlip and Tanggera), I kinda got pressured to do another one.
So one rainy afternoon, whilst the Philippine military was wrecking the main entrance of Manila Pen during the recent coup d'etat, and the lights were set up at our office for Amanda Griffin's VTR (who, btw is madderfakken gorjas), I thought,"Hey! Why not make a total fool of myself like I always do and post the video on the net to impress guys and perhaps get Victor Basa to propose to me?!"
Hence, this crack.
We've all read those inspirational write-ups about how the best things in life are free and because I have no concept of originality whatsoever, I made my own list.
Present-o, The Best Things in Life are Free, FunnySexy version!!!
1. Going home late at night from a long day of work (and a little night-out) and snuggling beside your mom on your parents' bed- though she'd most likely ask why you reek of smoke and liquor, which will force you to leap out and head straight to the shower.
2. Flying a kite on a windy Sunday afternoon with your nephews and nieces. Then pasting your evil boss's picture on it just before the sun sets and deliberately entangling it with the Meralco wires till it bursts into flames.
3. When in school you have a really really bad case of diarrhea and you don't want to poop in your building's C.R.'s (because duh, it's embarrassing!) and you manage to sneak into the grade schoolers' washrooms AND THEN you realize that you put the napkin in your pocket after you had lunch at KFC. Priceless.