Rivermaya Bagong Liwanag
WARNING: THIS POST IS LONG AND NOT EVEN FUNNY. YEAH, IT HAS PHOTOS, TOO SOOO… It's pretty much the explanation of why I was on hiatus the past 2 months.
~~
I just came out of a war and it was called Bagong Liwanag.
Sigh. It's over. Finally. For 2 months, my life was Rivermaya. Actually, until now, it hasn't quite settled on me yet that the final credits have rolled already. Seems it was just like yesterday when we were having a meeting at the office about the title of the show (which eventually became the title of their EP) and how each episode would go. And I clearly remember locking myself up in my room and crying my eyes out because I didn't want to take the project- it was too much pressure, I thought.
As you probably know, I ended up directing it and I'm sure I would've regretted it big time if I chickened out at the beginning. I mean, all the shoots were fun, starting from the auditions at UP to the eliminations at Mag:Net to the finals at Music Museum (if anyone back in college told me that I'd be directing a historic event IMO with some of the country's top musical acts at my age, I would've laughed at them)!!!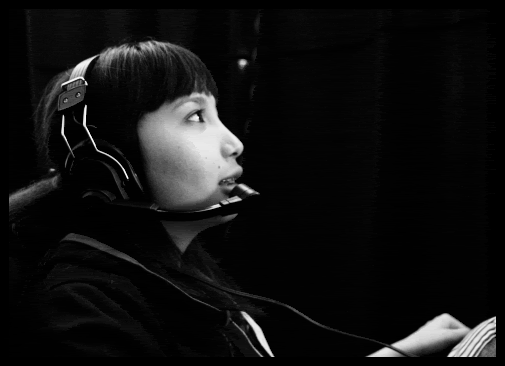 Me at work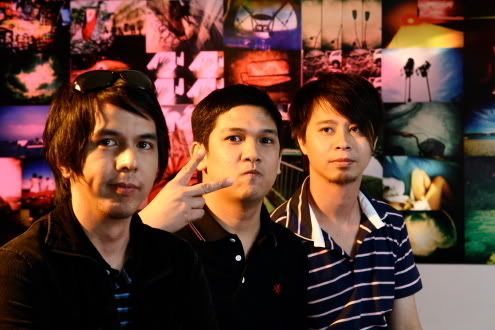 The boys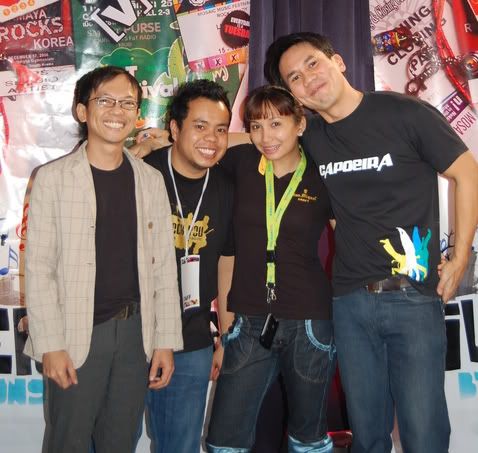 With The Dawn's Kiko, my DOP Roman and producer Ton at the audition room at UP
As a fan of the band myself, it was indeed a privilege for me to do this project. Mark, Mike and Japs are genuinely nice people and I'm beyond happy for them. I used to just vote for their songs on the radio and before I realized it, they were actually joking around and drinking San Miguel Beer with me (yes, the plugging was necessary)! And I also met a lot of celebs! Who would;ve thought Francis Reyes would message me on Multiply or that Earl Ignacio would be my writer when back in 3rd grade, I used to have a big crush on him on Tropang Trumpo!? And how can I forget Rey Valera who even congratulated me for the outcome of the show? Excuse the fact that I still get starstruck. I'm a fangirl like that.
But more than the celebrities that I've encountered in making Bagong Liwanag, I really feel fortunate for the bond I've made with the finalists. Those are some of the coolest 13 guys (Michelle included) you'd ever meet. Philippines oughtta look out for them because those kids have some major talent, and the looks to boot.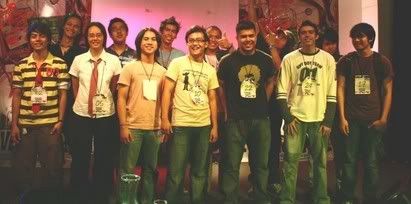 The top 13
The finalists at UST for their first challenge


Me with Jayson (back when he still wasn't a Maya)
When Jayson introduced himself to me the night he got in top 13, it didn't dawn on me that that boy would later become a sensation. I can't even put into words how I feel right now, especially with how things turned out for him. He deserves it, being a kind soul that he is. But I'd save his story for another entry.
I'm also grateful for the awesome team behind me who never said "I quit", despite everything we had to go through- the bosses, the production people, the post, the tech, the logistics, everyone!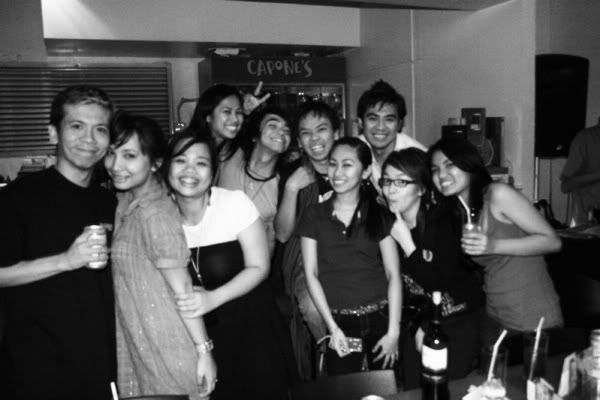 Some of the RMBL team celebrating at Capone's
Our shoot at UP with Victor, Omar and SP Alfred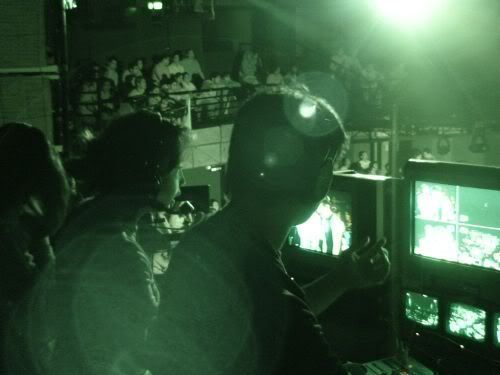 The finals at the Music Museum with my TD Frank
After the dust has cleared up, I can say it was definitely worth it. Even if Mykel (my editor) and I made the office our condo unit for 8 weeks, even if I barely saw my family, even if my social life committed suicide, even if my online life died, too, even if we constantly didn't shower for 3 days straight, even if Sunday mornings were spent commuting home, only to go back to the office a few hours later, even if harsh words were said, it was all worth it. I wouldn't want to relive them again but it was awesome nonetheless.
It was just 7 episodes yet it was a rollercoaster ride of emotions! I laughed, I cried, I got mad, I got sick, I was euphoric, I was depressed and I even had a brush with love. I'd like to believe I matured both as a person and a director in the process.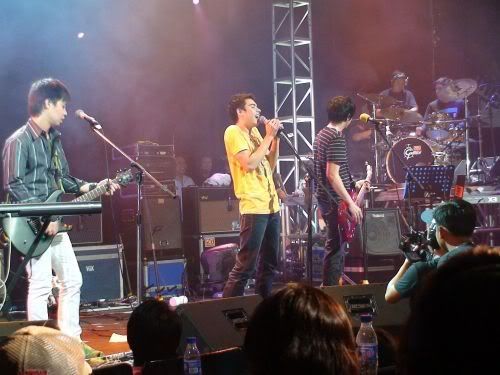 Ang Bagong Banda ng Bayan
And now, I cry for another reason. I feel extremely blessed and honored to have done Rivermaya Bagong Liwanag. Cheesy as it may sound, it was one of the best things that happened to me and I guess it's time for me to find my own new light.
Kring
most some of these pictures were stolen from markmaya, nina, apol and joselle. so credits and much thanks to them!
Whew! Now I can go back to blogging again about senseless things like giant penises and multi-colored farts…
Tags: career, jason fernandez, rivermaya, rivermaya bagong liwanag, work
Trackback from your site.