Things You Shouldn't Do When Dating
Hi. My name is Kring. I own this blog.
The past few weeks, however, I've been kinda absent here and the blogosphere, which only means one thing- I have a new show coming up. So watch out for it, please. It's gonna kick ass, I cross my fingers and pray promise.
I'd also like to update you on the recent happenings in my life. Quite honestly, I don't know why you'd be interested in it but nonetheless, here's the news: 1. I'm turning a year older in a few days and it's killing me. 2. I still haven't gotten my tongue pierced and for that, I fail. 3. I got DARK tanned, gained weight and is about to cut my hair butch-style. So yeah, I'm pretty much gonna be the hottest thing in town. (Speaking of butch, I saw 2 butches making out inside the MRT earlier. Not that there's anything wrong with it, just not the most pleasing thing in the world to see O_o.)
ANYWAYSSSS…
So I had tea with Ade Magnaye a few hours ago ('coz we're sophisticated like that *sings* I don't drink coffee, I drink tea, my dear…) and our conversation was nice as always, albeit, a little retarded. I mean, we're not funnysexy and The Noisy Man for nothing. Long story short, we came to a few conclusions about why I'm still single. Excuse the fact that I've been mostly talking about my love life here, or the lack thereof. (I've been attending friends' weddings and the idea of marriage doesn't seem as far fetched to me as it was 2 years ago. That or it's just a bad case of abdominal gas.)

If there was a handbook written about things you shouldn't do when dating, well, I pretty much have been breaking all the rules.
1. Never talk about you past or tell them about the other guys you date.
Well, LOL. I'm such a blabbermouth, what do I do? If I had a 5-minute conversation with you, you pretty much know already that I was in love with a guy for 5 years and it was unrequited, that I was turned down, flat-out by this cute rocker dude when I offered myself to him and that I experienced my first rejection under a santol tree. Imagine if we were together for 3 hours…
2. Never try to convince them to join you in your feminist movement.
WTF. They ask me what I stand for in life and I talk with conviction about how strong women are and what we can do to change this world and they start twitching their upper lips??? Guys, not because I believe in women empowerment so much does it mean I'm a lesbian.
3. Don't take out your retainers and pick your teeth during dinner in front of your date.
Okay. This. I. Know. I. Shouldn't. Be. Doing. But. Sometimes. The. Beef. Is. Just. A. Tad. Too. Rubbery.
4. Don't assume that the next guy who shows interest on you is out to break your heart. Most guys are jerks, but not all. Just most.
Yes, I know. But years of rejection (ew I don't mean to sound so self-pitiful) can make one very, very cautious. And more often than not, I wonder if they're for real or just shitting with me. And well, if they really do have feelings for me then why does it seem like they don't even have balls? Of steel? Which is what I need, really. Not balls of steel but guys who have those. Shit. I just confused myself.
5. Know when to stay or get out of the FRIENDS ZONE.
Because I don't… I'm sorry. Quite honestly, I think it boils down to this. I guess I'm just scared of intimacy or being played with. Or sometimes I just don't want to ruin the friendship. It will take some learning and getting used to but eventually I would stop freaking out if I learn that a guy friend likes me. Someday, Kring. Someday…
And maybe, just maybe, I'd get a 2nd date.
Also, thanks, Ade!
-edit-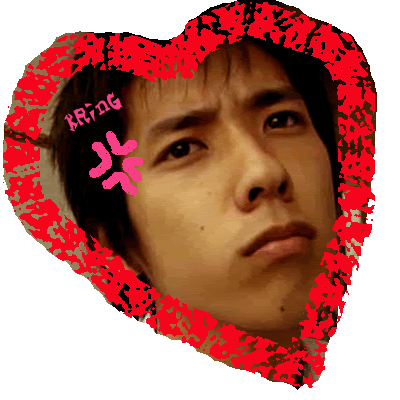 It's my co-OTP, Nino-chan's 25th birthday today. It is a must for me to proclaim my love for him even though I've been neglecting him lately.
Dear Nino,
I've said this before and I will say it again. You may not know it yet but we'll get married someday. If not, at least we'd be together somehow. I love you so much, it hurts and I swear I'm gonna make it big in the industry if only for you to ask me to direct your future projects. Stay healthy and cute and awesome. Daisuki desu, Ninomiya-kun! Ganbatte kudasai!
Tags: advice, dating, ninomiya kazunari
Trackback from your site.