Archive for July, 2009
As you all probably have figured out by now, I. LOVE. THE. CAMERA. I really enjoy projecting in front of it and being over-all, well, fierce. So imagine my delight when Daniel Tan (www.dtanph.com), one of the country's most sought-after photographers invited me to do a shoot with him.
And I'd just let the photos do the talking and you decide on how awesome he is.
One of the best things in life that I never take for granted is going home after a long, tiring day and having my family ask me if I've had dinner already. I mean, I don't care if you bathe in a tub of money or if you have a bajillion zillion fans throwing themselves at you. For me, family is still the most important thing in one's life (along with faith and friendship, of course).
I think it's rather sad that you see people everywhere talk about how much they love their new Macs, that lip-synching ghei boyband or a cup of ridiculously expensive coffee, yet, it's so rare to hear them say they love their families. So let me be not one of those people because I tell you, I LOVE MY FAMILY LIKE WHOAH AND I FEEL EXTREMELY GRATEFUL TO BELONG TO A LOVING HOME.
Right, this entry is for and about them – my folks (my brother needs a separate blog post altogether). Because if you wanna know what Kring really is all about, you gotta know the people who made her who she is. Are you ready for it?
And so the 2nd of July has passed. We've officially launched the website and it was bloody successful. If you were able to party with us, seriously, THANK YOU SOOO MUCH!!! Everything was like… a haze. Cameras everywhere, people talking to us left and right, hell, friends were even freaking out about my short-shorts! Apologies if I didn't get to talk to you or something!
If you weren't able to join us, well, lemme just share with you what happened – through muddaeffin' awesome pitcharzzz. And I got lots!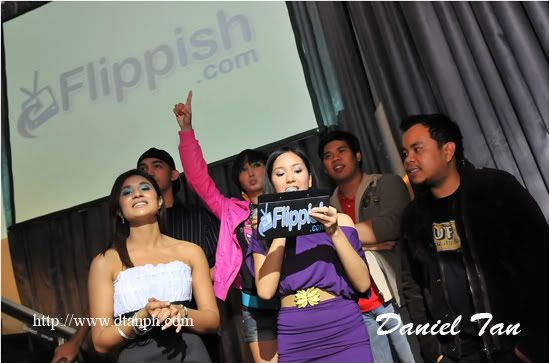 First, baby! FIRST!
Outside Fiama, when the doors opened. Red carpet = ROFLMAO.